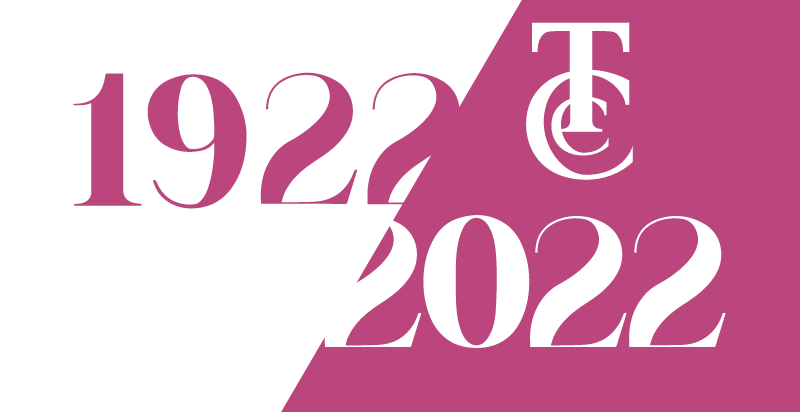 Capsule collection created to celebrate Clerici Tessuto's 100th anniversary through a selection of fabrics that represent the heritage of Clerici Tessuto's fine textile craftsmanship, reinterpreted with the contemporary, innovation-oriented attitude that distinguishes today's production.
Each fabric that is part of the capsule is an expression of technical and stylistic virtuosity.
Chiné fabrics with vivid, nature-inspired designs, declined outsize, with an effect on the borderline between the figurative and the abstract; luxurious velvets characterized by illustrations of outsize natural scenes, rendered with workmanship requiring technical virtuosity; fine jacquards made on very particular structures, that is, metal nets on which textural designs rich in detail are woven.
An innovative nonwoven fabric developed from filaments of recycled silk that are compressed and coupled with polyurethane laminations, resulting in an original glossy effect and an extremely high-performance surface.
A silk duchesse jacquard reproduces on its surface illustrations of historical tools used in weaving, taken from the company's archives. Like a poster, the fabric shows a compendium of textile manufacture, with minute details from which the refinement of workmanship shines through.
Finally, two fabrics that stand as symbolic thanks to all the workers who are and have been part of Clerici Tessuto's history. To celebrate a work that passes from hand to hand, we designed just such hands, intertwined or engaged in gestures and movements, and printed with an innovative technique on a mirelle fabric, the company's iconic product, and on silk organza. The hands are printed in black and white and rendered with special processing and pigments, returning a striking chiaroscuro effect.
Each fabric has been framed like a work of art by a decoration that recalls motifs found on antique sewing machines, reproduced on the surfaces with techniques such as innovative laser cutting or embroidery or integrated into the design of the fabric.
We achieved several certifications related to product responsibility in the textile industry.
Want to learn more about our products and services? We will be happy to assist.